Contrary to popular belief, blogging isn't just about writing. Sometimes, we get to have a little fun, especially when we are asked to review a product. A little while ago, I was approached by a company to review a product which sounded right up my street - the Portaski.
If you follow me on social media (and if you don't, why not?! T
witter
,
Facebook
,
Google+,
Instagram
,
Pinterest
) then you will be all too aware that the OH and I recently went skiing for a long weekend. Just me, him and the beautiful mountains. No kids, stress or unruly pets. And a perfect opportunity to trial the
Portaski.
Taking a look at the Portaski website, it seemed like an excellent solution to a problem that anyone who has ever skied before, will be overly familiar with - lugging the horrendously cumbersome and difficult to manage skis and poles from your accommodation to the ski lift.
Has Portaski found the answer?
Skis are heavy and awkward to carry. Add tired children into the mix, and this aspect can really put a dampner on your ski holiday. The thought of them being responsible for their own skis, quickly sounds like an appealing option. So how does the Portaski work?

Using the red strap to fasten the two skis together at the top, a useful handle is created. Another red strap firmly secures the wheels in place at the bottom of the skis and hey presto, you have skis on wheels!
Although the product is pretty nifty and compact, in reality the Portaski wasn't quite as 'handy' as I had hoped. In true Dragon's Den style, to follow are a few of the reasons why "I am out":
What do you do with the product once you have arrived at your destination? The only credible option is to carry a rucksack whilst you ski. I'm not a particularly competent skier so adding any additional weight onto my back is bound to upset the apple cart - quite literally!
The Portaski wheels perfectly well on hard ground but I'm not convinced that it would run smoothly on snow. I think the snow would just collect under the wheels.
Anyone who has ever been skiing knows that getting your skis on and off once you reach the ski lift can be a somewhat stressful experience, especially at the busiest times of the day. I cannot imagine messing about with straps and wheels (make that 5 sets of straps and wheels!) before getting onto the ski lift. It would certainly cause some hard stares from fellow skiers!
I have to admit to being slightly disappointed as I loved the
idea
of this product - anything which makes the arduous task of carrying skis from one destination to another easier, has to be a good thing. However, I don't think the logistics of taking the
Portaski
on and off would work for many people. It might appeal to families with young kids but for me, the cons outweigh the pros. Sorry
Portaski
, I think a few tweaks are necessary before this product will become a success story.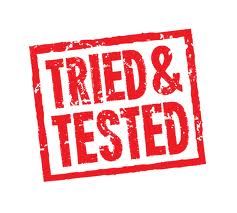 Disclaimer: We were given one Portaski for the purpose of this review.
The product currently retails at £19.95 in the UK.
Pin It Now!