With one of my 2014 resolutions goals being to create less waste, I have been working towards using up everything in my fridge. On the whole, this has seen me spending most evenings eating, instead of consuming wine (another of my resolutions goals). However, this less wasteful me has also discovered a delicious new recipe along the way, which I think you will LOVE!
Got any leftover Panettone lurking in the cupboard?
I have to admit that before Christmas 2013 I had never in my life seen or eaten Panettone. Where has it been all my life?! This year we were given a loaf and as I wasn't quite sure how best to eat it, I decided to make a lemon bread and butter pudding. Of course you can use just regular sliced bread too, for this recipe.
Ingredients:
Panettone loaf (or 6 slices of white bread)
Lemon Curd
Sultanas/Raisins
Small knob of butter
Caster sugar for sprinkling
4 egg yolks
3 ozs caster sugar
5 fl ozs milk
5 fl ozs double cream
Slice your panettone, butter every slice and then spread with lemon curd. Cut each slice into triangles.
Grease your oven proof dish (about 30 x 20cms).
Layer your panettone slices into the dish and sprinkle with sugar (if you're using plain sliced bread, sprinkle them with sultanas/raisins as well).
Make Custard:
Whisk 4 egg yolks with the sugar.
Simmer milk and double cream together in a saucepan over a low heat.
Stir this into the egg mixture and pour on top of the bread.
Bake in a bain marie (fill a larger dish with boiling water and sit your bread and butter pudding dish inside it.
Put the whole lot into the oven and bake at 175 degrees for 30-40 minutes, until the top is browning.
Finish off by sprinkling more sugar over the top and browning under a grill.
Such a wonderfully wintry pudding, perfect with a splash of cream or a scoop of rich vanilla ice cream. Enjoy!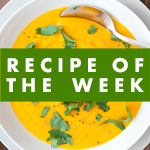 Pin It Now!