Yes, it really is the last Friday of the month and we've almost done it. Survived September that is. September signifies new beginnings and is a month full of change. In this house it also brings a lot of celebrations. I don't know about you, but we're all utterly exhausted!
Today seems as good a time as any to take 15 minutes out. So go grab yourself a cuppa, put your feet up and discover some great new reads....
First up is the awesome
Kate Takes 5
, whose blog was one of the very first I came across. Kate's effortless humour and tendency to 'over share' is quite simply brilliant. She has recently taken the decision to uproot her family from good old blighty and emigrate to Spain. Last week, a few months after moving, Kate was
having a wobble
. Her honesty was commendable and (almost) everyone reassured her that these feelings were entirely natural. Then today, I noticed
a new post
, one with a totally different vibe - the new, confident, positive Kate! A lovely read and well worth a follow.
Louise from
A Strong Coffee
was my blogging buddy at Britmums Live this year and was also the first blogger I met in real life - thankfully she turned out not to be a stalker! She writes a lovely blog all about family life with her three energetic boys, ranging from 1 to 6 years old. Her post entitled '
The Magic is Fading
' is an amusing read and anyone with children in this age category will be sure to relate. I'm not going to spoil it - go have a read for yourself!
I'm not sure how to do this next blog justice, it's such an ingenious idea! Nell who blogs at
The Pigeon Pair and Me
, recently started a new venture -
Our Time of Gifts
. For a whole year, Nell has committed to exploring the effects of collaboration - sharing with, lending to and borrowing from the people in her community. Every post is different and
this week's
was a classic example of old-fashioned values still working in a modern world - truly heart warming.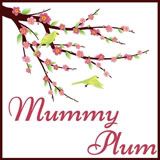 I know that I've shared this wonderful writer before, but
Mummy Plum
is one of my all-time favourites. Although she doesn't blog all that regularly, when she does, it's an absolute gem and I so look forward to reading her beautifully crafted words. With her post -
This Was the Summer
- she simply surpassed herself. A wonderful piece of prose not only about their antics over the summer, but the bittersweet moment when her son receives his grown up school uniform through the post. Have a tissue at the ready!
Last up is a different kind of blog - a foodie one! Francesca is actually a personal friend of mine in real life and blogs over at
No Running in the Kitchen
. She shares some wonderful family recipes that 'don't bust the budget' and with 4 young children, she is constantly challenging herself to make good, healthy meals for under £1.00 per head. Her latest
Sausage and Pepper stew
looks divine! Please pop over and say 'hi', she's a fairly new blogger and I'm sure would love some new readers.
Sorry to bring your little break to an abrupt end, I hope you enjoyed your brief interlude! Don't forget to tune in this time next month, for some more Friday Favourites and enjoy the last few days of September :)
Pin It Now!