You only have to watch your 2 year old deftly manoeuvre around his or her play kitchen, to realise that those first years of life have been spent watching your every move and subsequently playing them out - with amazing accuracy!
As parents, we have by far the greatest influence over our children
I find this a fascinating but also rather frightening prospect - some days I don't feel mature enough to be anyone's role model, least of all my own children! But as mine grow up and teeter on the edge of the teenage years, I am beginning to realise (probably a little late in the day!) how crucial 'setting an example' really is.
Am I a good enough role model?
Have you ever cringed at your child's behaviour, only to discover that the characteristic you are citing as less than favourable, has probably been learnt from you? Sometimes as I look at my girls, it's like staring into a mirror - that disrespectful tone, critical remark or impatient response.....that's me and I don't like it!
Of course I have another side of me - the one I show to friends, acquaintances or colleagues - the kind, jovial and positive me. But why do I reserve this for 'outsiders' and not model this behaviour where it really matters - in my home, to my loved ones?
Actions speak louder than words
We've probably heard this saying countless times and in many different situations, but when it comes to parenting, it's so true! On average, I probably spend 8 hours a day nagging, cajoling, reprimanding or shouting, when perhaps if I modelled the behaviour I wanted to see more of, this exhausting routine might all become unnecessary. It also might save our neighbours from being subjected to my raucous screech at 7am!

We all become our mothers in the end
Yes it's a trite piece of British cynicism but look at yourself and tell me that this isn't true. Men are even advised to look at their future mother-in-law before they agree to marry the woman of their dreams! Joking aside, being the mum of two girls, this is a huge responsibility - one that I should probably be taking more seriously. As their mother, it's my job to demonstrate how to be a dedicated wife, loyal friend and all-round good person. Will there ever be a greater role in life?
The saving grace
Well actually there are two which spring to mind:
1) That I had a fantastic role model in my own Mum and so there's hope for me yet
2) Statistics show that from the age of 6, most boys start to model their dad's behaviour. Phew!
Have you ever considered what kind of role model you are being?
Can you see some of your good and (dare I say it?) bad traits, being copied by your children?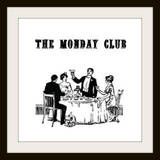 Pin It Now!