My head is quite literally 'swimming' with blogging ideas today. Having spent a week skiing in the Alps, the altitude seems to have affected my equilibrium and I feel as though I've just jumped off the fastest merry-go-round ever created!
This particular post has been buzzing around my mind for a few days and today is the first moment I've had to put fingertips to keyboard, so here goes.....
Over the past week or so, I have noticed how many bloggers, tweeters and general social networking addicts, have highlighted their dislike of New Year's resolutions. Being a very focussed and goal-orientated person, I feel a genuine 'need' to set myself a new challenge. The start of a new year fills me with excitement as I consider what I can change, begin or achieve in the year ahead. Does anyone else feel like this or am I the only total nutter on the planet?!
In the past I have resolved to eat healthier, quit snacking, abstain from alcohol during the week, phone people more regularly, drink more water, join a gym (hasn't everyone done that at least a few times?!), take up running.....and the list goes on. By nature I am a determined person and so usually do manage to see these goals through but this year, I struggled to find the motivation to come up with anything new.
On the plane home from Grenoble, I was fortunate enough to be sitting without
any
children (how did I manage that?!) and so thought I would take the opportunity to listen to a podcast that had been sitting on my iphone for a few weeks now. The title was 'Soul Detox' and the speaker was
Craig Groeschel
(he has also written a book with the same title, which I plan to read in 2013). I won't go into too much detail on the content but whilst listening, I quickly realised that for me, 2013 would be about 'Detoxing the Soul' - clearing out the rubbish, the negative thoughts, the critical accusations, the things that hold me back (whatever that is for me, this might be very different for you).
2012 was essentially a good year for me but I can look back at certain moments and know that I disappointed myself: if I had my time again, I would do them very differently. Of course this will inevitably happen again in 2013, but I hope that these occasions will be fewer and further between. So this year, instead of choosing to focus on the typical new year's resolutions of getting fitter, slimmer or healthier (although I'm not disputing that these all have a place), I have decided to set an example to my children as well as myself, and concentrate on detoxing my soul. In short, my goal for 2013 is to end it being a little closer to the person God intended me to be and a little less focussed on the outward 'me'.
About 3 months ago, I set up another blog entitled 'Nuggets of Gold'. My intention was to use this corner of the internet to document my journey with God. If any of you have ever clicked on it, you will see that I have yet to write a single post! This year I plan to start writing it and if you're interested in following, the URL is http://searchingforthegold.blogspot.co.uk (can't promise when the first post will go 'live' though!). This blog will not replace 3 Children and It, I fully intend to continue documenting the amusing anecdotes of our chaotic world and the two blogs will remain separate.
Do you have a goal for 2013? Or are you rolling your eyes in bewilderment over my need to focus?!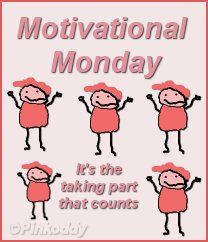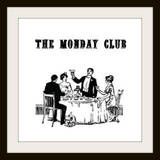 Pin It Now!