When you give birth to your offspring, everything seems simple. Firstly, you are the parent and therefore the only decision-maker. Secondly, treats are reserved for special occasions and thirdly, gifts such as new toys/gadgets are researched heavily before purchasing. As your darling child reaches the last year of primary school (occasionally earlier) something seems to snap and suddenly, they are heavily influenced by what everyone else has got, by what they think they need to fit in and you begin to question your decision-making skills as a parent (or maybe you don't, but I certainly have!) Cue the dreaded mobile phone debate....
After a brief discussion, we had made the decision that no child of ours would need a mobile before the start of Secondary School (to some of you with younger children, that statement in itself might seems ludicrous - just you wait!). I walk my children to school drop them outside the school gate and therefore I know that they have definitely been deposited at the appropriate time and place. I also pick them up from the playground, so why on earth would they need a mobile?
Then slowly but surely, every child in my eldest daughter's class seemed to be receiving a mobile phone for their 11th birthday or for Christmas of that year (does noone have any imagination?!) It was then that the requests started: "but everyone at school has one" "I'm the only one who can't text my friends"....and like a dripping tap that eventually creates a small pool of water, we I started to waiver - what if she is the only child without a mobile and therefore being left out? This is probably every mother's secret nightmare: that they were the cause of their child's loneliness at school or worse still, bullying.
With Tween 1's birthday being during the summer term, this seemed to be a good compromise - she would learn to wait and not just be bought everything she wanted when she wanted it and I could sleep at night, knowing that she wasn't being ostracized from the school social scene! I also recall asking her to contribute half of her pocket money towards the monthly cost - how mean am I?! Tween 1's relationship with her mobile phone has been incredibly up and down....thankfully she isn't a child who has her face constantly glued to it (that is one of my pet hates!) but she does have a very poor track record as far as managing to locate it's whereabouts. She is now learning this the hard way as 1 broken and 1 lost (brand new, Samsung Galaxy Ace) mobile later, she is now "the only one with a really rubbish phone"!
Then almost overnight, Tween 2 reached year 6 and we have had the same discussions all over again. In fact this time, most of her friends had mobiles in year 5 and a large percentage of those were either Blackberries or Iphones! The nagging started almost 12 months ago and we finally relented at Christmas, surprising her with a phone that she wasn't expecting. Her face was a picture!
Tween 2 however, is a very different child to her sister - she likes to know what the boundaries are, has a good go at pushing against them (as most children her age would) and she is more likely to get herself into a texting disagreement with a friend. For that reason, we have had to think hard about the rules and change them accordingly.
So here is my advice to any parent who is considering buying their child a mobile phone:
1. Please make the decision yourself, don't let your child make it for you
2. No child needs a mobile before the start of Secondary School. If you choose to do so (as we did) please not before year 6!
3. There are plenty of great and affordable contracts out there but they really do not need internet access at the age of 11 - if you do get one with this feature, consider switching the data roaming off so that you can monitor it at home and bring costs down.
4. Consider the type of phone you are buying for your child and where they will be taking it. The more expensive and desirable the phone, the more like they are to get mugged.
5. If their primary school does not allow mobiles on the premises, that rule is there for a reason and they really don't need it, no matter what they tell you! See school hours as an opportunity to have a break from it.
6. Think seriously about taking out the insurance - we have been caught out twice on this and now having to teach a valuable lesson.
7. Create some boundaries eg no phone after 7pm or at bedtime - whatever you choose is appropriate for your child
8. Ask for your child's password, at least to start with. I think this is harder to try and enforce later on but some form of monitoring in the early days is essential (even if it's just so they are aware you might be looking)
9. Remember that none of the above rules apply to Mums!
Despite my initial reservations over giving into the mobile phone, it certainly has it's advantages. Top on my list would have to be that it's a fantastic bribery bargaining tool - I had exhausted all other discipline methods!
Does your child own a mobile phone? Is it something you would consider when they're older? Perhaps you wholeheartedly disagree with me on the age appropriateness/boundaries I have suggested - what advice would you give?
I am linking this post up with
Sarah Miles
at The Monday Club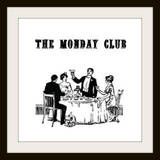 Pin It Now!